the History of
Cornerstone
Prophecy received during 1982 prayer session
The Cornerstone Foundation is a non-profit organization based in Rockville, Connecticut, a former textile mill city about 15 miles northeast of Hartford. The Foundation was started in 1982 by Helen Syriac, a local resident and parishioner at Sacred Heart Church in Vernon. She was so moved by the death of a homeless man, Vern Cook, that she decided to create a place for caring and sharing. She went to her Pastor, and asked him if they could use the church library as a shelter. "If one person was seeking shelter, there must be others," she reasoned. Her Pastor agreed, and the first shelter for the homeless in the Vernon area was opened at Sacred Heart Church. During the first year, 143 people were sheltered, many of whom were single mothers with children. This original shelter still exists today. Helen felt a strong urge to open a "drop-in" center in Rockville, to provide a Christian environment for those who needed a listening ear. She called a few friends, shared the vision, and prayed. An initial site was identified, and after praying for the start-up money, within a few hours a person called and offered a jar of coins he had saved for several years. It was the exact amount needed! From that humble beginning, The Cornerstone Foundation has become the multi-faceted community resource it is today.
By subscribing you may receive updates on Cornerstone events and information on needs.
Annual Scrooge Scramble held on Christmas Day
A message from our founder Helen Syriac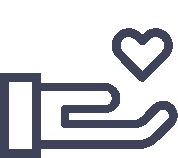 Dear Friends of Cornerstone,
The holidays are fast approaching. Soon many families and friends will be sharing stories and enjoying a Thanksgiving meal. Then comes Christmas, the most beautiful time of year. Family friends will share a meal and then gather around the Christmas exchanging gifts. Lots of laughter and smiles.
I wish I could say that about everyone, unfortunately I cannot. Many who come to Cornerstone are depressed, lonely and broken in spirit. Unfortunately we are growing by leaps and bounds. Not a day goes by that we do not see new people. We at Cornerstone do all that we can to make the holidays special for all who seek our help.
Thanksgiving & Christmas Day will be celebrated first with prayer of thanksgiving for all the wonderful things God has done for us followed by a special dinner with all the trimmings.
To help bring the Christmas Spirit to our clients we will ask them to help us decorate our Christmas tree, make goodie bags, help decorate cookies. If they have an idea they will let us know.
On Christmas day you can feel the excitement in the air. The past few years we have had a father and son come to the soup kitchen to play their instruments (Christmas carols) while the community gathers for a Christmas Day meal. Every man, woman and child receives a Christmas gift as they leave. You can hear the "thank you's" as they leave for the day with a smile on their face.
We take nothing for granted. I want you to know that the "thank you" belongs to you. We know without a shadow of doubt we exist because of your consideration.
When you sit down at your table this Thanksgiving and Christmas know that our every chair in our soup kitchen will be occupied and a delicious meal served because you cared.
Thank you for sharing and caring. You have made a difference.
Please keep Cornerstone in your prayers.
Wishing you a happy Thanksgiving and a Merry Christmas.
Helen Syriac
Founder
Cornerstone Foundation, Inc.
​
"Truly, I say to you, as you did it to one of the least of these my brothers, you did it to me."
Matthew 25:40