What's New at Cornerstone
the History of
Cornerstone
Prophecy received during 1982 prayer session
The Cornerstone Foundation is a non-profit organization based in Rockville, Connecticut, a former textile mill city about 15 miles northeast of Hartford. The Foundation was started in 1982 by Helen Syriac, a local resident and parishioner at Sacred Heart Church in Vernon. She was so moved by the death of a homeless man, Vern Cook, that she decided to create a place for caring and sharing. She went to her Pastor, and asked him if they could use the church library as a shelter. "If one person was seeking shelter, there must be others," she reasoned. Her Pastor agreed, and the first shelter for the homeless in the Vernon area was opened at Sacred Heart Church. During the first year, 143 people were sheltered, many of whom were single mothers with children. This original shelter still exists today. Helen felt a strong urge to open a "drop-in" center in Rockville, to provide a Christian environment for those who needed a listening ear. She called a few friends, shared the vision, and prayed. An initial site was identified, and after praying for the start-up money, within a few hours a person called and offered a jar of coins he had saved for several years. It was the exact amount needed! From that humble beginning, The Cornerstone Foundation has become the multi-faceted community resource it is today.
By subscribing you may receive updates on Cornerstone events and information on needs.
Annual Scrooge Scramble held on Christmas Day
A message from our founder Helen Syriac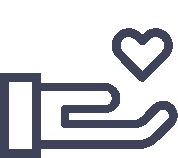 Dear Friends of Cornerstone,
​
Under the direction of our new Executive Director Sharon Redfern and Deputy Director Bryan Flint, Cornerstone is growing by leaps and bounds.
​
I would like to share with you the Cornerstone Foundation's statistics for the this past year - 2019. Each ministry is run by volunteers.
​
Cornerstone Food Cupboard distributed 198.157 meals. Individuals served 7,760.
​
Cornerstone Soup Kitchen staff provided 31,537 well balanced meals 365 days a year. Between the Food Cupboard and Soup Kitchen 229,694 meals were provided to those in need.
​
Cornerstone Clothing Bank Etc. provided 87,511 individual clothing and furniture items to 3,683 individuals at no charge. The Clothing Bank Etc. also provided 152 back packs and school supplies this past year. The annual Prom Boutique event in April provided 249 items which included gowns, tuxes and accessories to students at no cost to their families. In December, the Christmas Corner opened filled with wonderful trees, table decorations and ornaments with 135 families benefiting.
Cornerstone Shelter Director Bryan Flint and staff provided 5,894 client nights a safe warm environment. In partnership with Blessed Sacrament Parish, (St Bernard & St. Mathew Churches) volunteer staff assisted at Clairvaux House for moms with children keeping 15 individuals in their own community so they could attend schools.
Cornerstone Community Teen Outreach programs provided a safe place for 1,193 youth. A structured play group is available two mornings a week.
As you can see, volunteers are a major part of this past year's accomplishments. We could not do what we do without the help of volunteers. Combining their hours of Soup Kitchen, Food Cupboard. Clothing Bank and Shelters, it amounts to approximately 21,000 volunteer hours this past year!
I want to thank everyone who has reached out to help those who come to Cornerstone. We take nothing for granted. We know without a shadow of doubt that we could not accomplish what we do without the help of volunteers.
Please keep Cornerstone in your prayers.
Peace & Blessings
Helen Syriac
Founder
Cornerstone Foundation Inc.
"Truly, I say to you, as you did it to one of the least of these my brothers, you did it to me."
Matthew 25:40